I make a lot of little art pieces to try to raise money for the charity. Every piece will be limited, small batch runs. So, get them while they're available.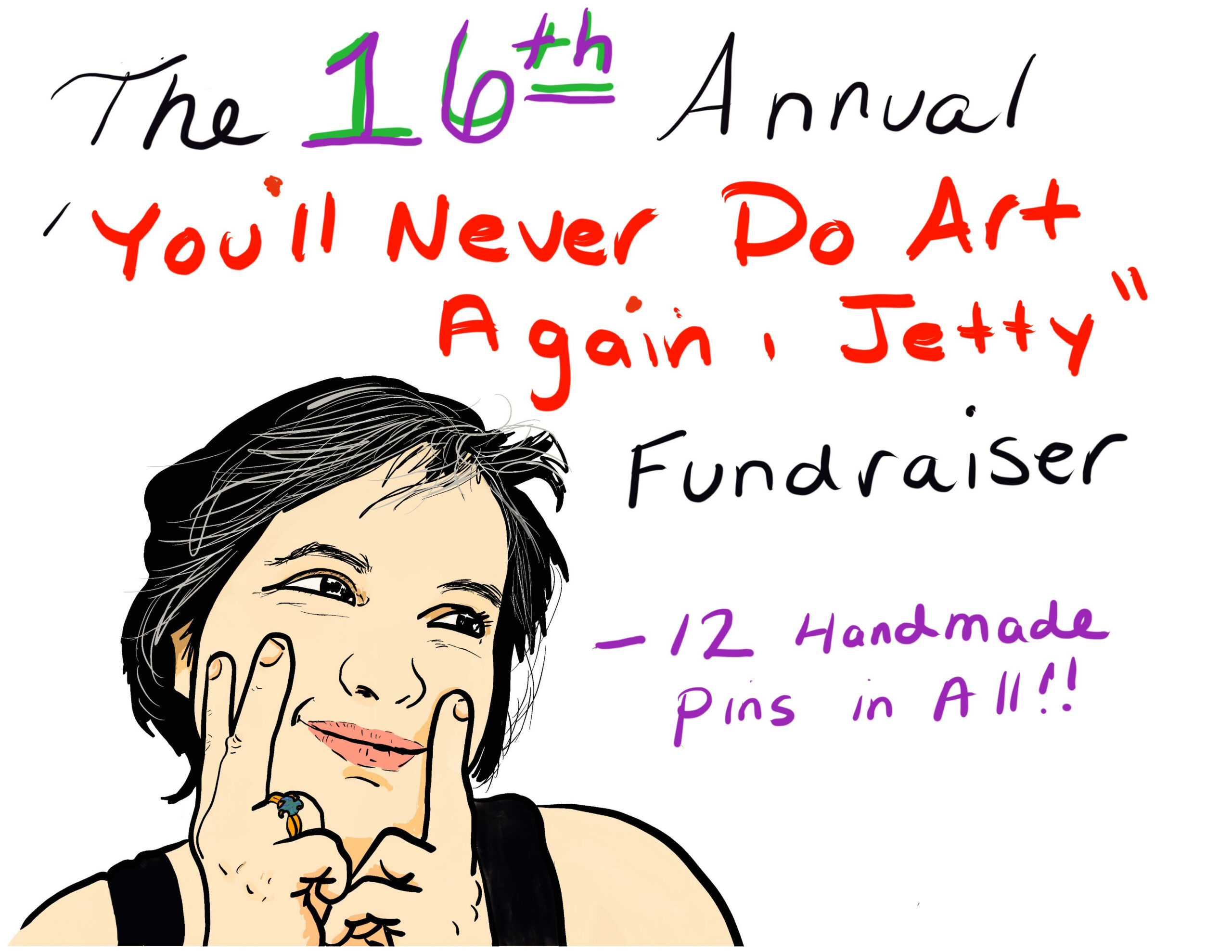 Welcome to the Shop Associated with the 16th Annual "You'll never make art again Jetty" Fundraiser and this year is super special as it is some of the best art I have ever made. There will be 12 Special Edition handmade by me pins to celebrate my biggest achievements and moments in the past 16 years. Each pin is unique and different from the next, a hodgepodge of my artistic education into as many different styles and intriguing combinations I could imagine. Currently these pins are in an exceedingly small run so get them while you can! Best part about it, 50% of all sales goes straight back into awarding scholarships and grants for cancer survivors and caregivers (Shameless plug and Full Disclosure: Our programs are available to any cancer survivors or caregivers, please let me know or send a link to our group to anyone it may assist. I am the founder and president of this 501(c)3 nonprofit. Annually, I receive a $50 (FIFTY) stipend from our organizational budget. If you have any questions or concerns about our organization, please feel free to reach out.) I have plenty of wall scrolls thanks to the most generous donation from LitJoy of their misprinted scrolls from 2019 but I have yet to decide if I will create more of these designs or move on the next set- Full disclosure, I paid for the shipping; the scrolls themselves were free. I have been working on these pins for well over a year and I genuinely appreciate all the support that everyone has given. Thank you and keep making art!
12 Pins Total!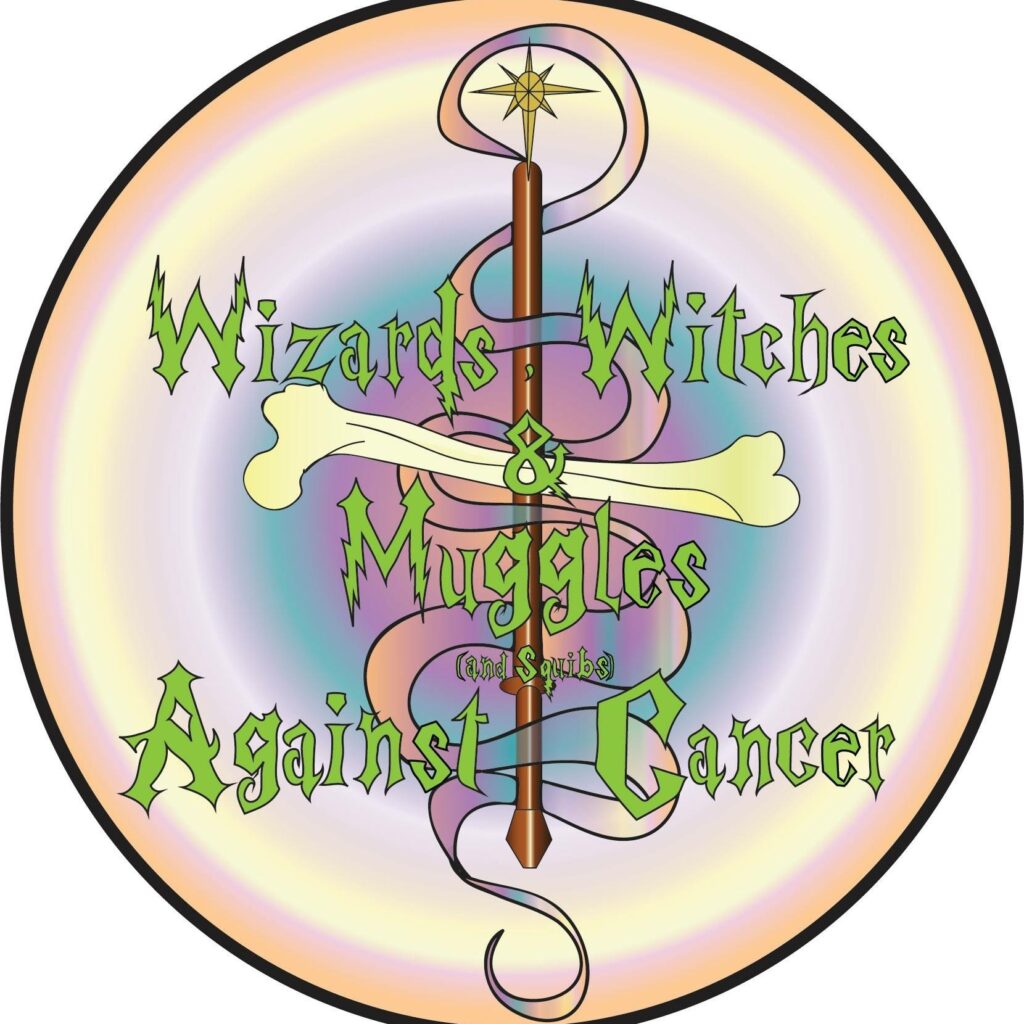 Who Benefits from the Fundraiser?
This fundraiser will be split 50/50 between myself, Jetty, and the Ending Cancer in Our Generation Foundation. Like the other 15 Cancerversaries I have celebrated, time to raise some money for some programs! At the same time, the past 2 years has been ridiculously rough for me. With my health, I am only able to do this as a job and with the debacle that was trying to apply for disability as a nontreatment cancer survivor with all that comes with that and daily, constant pain, this is all I have got. 😊 September's Annual Benefit, as always, will be 100% donated to the nonprofit. I do hope this is agreeable, I couldn't see giving less than 50% as it's my responsibility to raise enough money, so I thought 50/50 would be fair.
The Ending Cancer in Our Generation Foundation is an online community for anyone who has been affected by cancer to come together and create and share their art and stories. We are quite small, but we offer a $500 scholarship and a $250 grant every year to a cancer survivor and caregiver for an art related project or expense. We have a wonderful community that really comes together to try and make the world a better place. It is thanks to all of you that these pins are able to raise funds for our charity. Thank you for all your support.